Sometimes our life gets so busy that we don't have time for romance. Or we are extremely exhausted from the work week which makes Netflix and chilling with bae a free and restful date. But if you and bae are over Netflix and chilling and looking for a little adventure, here are a few affordable options on GROUPON to get you out of the house and potentially experience something different with your partner.
Horseback Riding
Horseback riding is a very romantic activity to do. Imagine you and your partner enjoying an hour long ride on the beach ended with a glass of wine. Let me tell you, it's an amazing intimate experience. Groupon has multiple deals on horseback riding. You can either do trail rides or take actual riding lessons. The price normally ranges from $50-99 for rides up to 2 hours per person. Trail rides differ by location which normally is on a beach or stable and sometimes ends with a glass of wine depending on which deal you select. So if you are not afraid of big beautiful animals such as horses, I definitely recommend taking a romantic horseback ride with bae and enjoy the nature and each other's company.
Couples Massage and Spa Package
One of the most relaxing things to do on this earth is getting a massage. There are people who feel apprehensive about people touching them or their partner but you can choose the sex of your masseuse. If you or your partner have been stressed due to work or just the everyday stressors of life, a massage can help ease everything. Groupon has many deals on massages and spa packages. So if getting rubbed down by a stranger doesn't tickle your fancy, there are hot tubs, facials, saunas, and other spa treatments you can enjoy for a low price on  Groupon.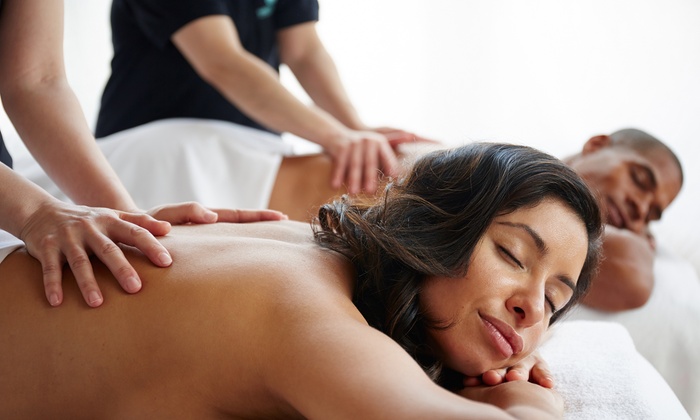 Wine Tasting
If you enjoy drinking wine, beer, and other alcoholic beverages, Groupon has the best deals for tastings, for wine especially. If you live in California, this is a great activity to do with your partner since we live so near wine country. There are many affordable winery selections on Groupon that take you on tours at vineyards, caves, and cellars. Wine tasting experiences differ from one another so you have many to choose from such as wine tasting cruises, bus rides, group and solo tours. Some wine tastings end with a complementary delicious snack or meal to pair with the wine you tasted on your tour. The scenery mixed with glasses of wine is an ideal hot date in my eyes.
Go-Kart Racing
Nothing screams hot date like a friendly competition. Go-Kart Racing is a fun activity to showcase who has the need for speed you or bae! Groupon has many listings for go-kart racing to choose from. Helping one another put on the the Go-Kart suit can be intimate and for giggles as well as looking into each other's eyes as one adjusts the helmet. I know, I am corny like that, but those moments alone will spice up the date. Take my word for it !  I recommend placing a bet for whoever wins, so the date just doesn't end on the race track. You can take the date home and end it with a steamy night of intimacy.
Sip and Paint
Discover your inner artist and enjoy a glass of wine at a sip and paint with your significant other. Classes are led by art instructors who lead you into creating a masterpiece that you can take home. Sip and paints are a great bonding experience and even perfect for group dates. Enjoy a calm, soothing, and relaxing atmosphere of art, wine, and great conversation with bae.
Groupon has a lot to offer when discovering new things to do for a very low cost. Download the app and start a new experience today !
Visit Groupon or download the app to start saving today !